Bakom kulisserna
1 mars 2018
Baxter Dmitry
https://newspunch.com/early-draft-bible-fiction/
Ett tidigt handskrivet utkast till The King James Bible har hittats gömt vid University of Cambridge i England och det oväntade fyndet har markerats som en av de viktigaste upptäckterna i modern historia.
Det handskrivna utkastet hittades efter att det hade blivit felmärkt i ett arkiv och hade förblivit oupptäckt i decennier.
Boken har bekräftats av ledande experter som en tidig bearbetning av The King James Bible som fortfarande är den mest sålda boken i historien, för att inte tala om en av de mest inflytelserika och mest lästa böckerna runt om i världen.
Upptäckten har hyllats som ett definitivt bevis på att Bibeln faktiskt är ett skönlitterärt verk skrivet av män, och inte "Guds gudomliga ord" som transkriberats av författare med en ängel stående över ryggen. Manuskriptet visar en process av revidering, redigering och sedan mer omskrivning, säger experter som nu analyserar texten.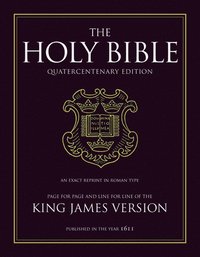 MysteriousEarth- 
View original post 635 more words